The sellers of this charming Eucalyptus Knoll townhome in Mill Valley, CA hired Madeline Schaider Real Estate to sell their home of 16 years. The interior was outdated and dark, so Madeline and her team staged the home and made cost effective updates including painting the interior, installing new hardwood floors, and improved lighting. When these improvements were complete, a professional stager (Set-to-Sell) provided coordinated furnishing that met buyers' expectations. These improvements helped it sell for above the asking price with multiple offers.
Details
2 Bedrooms, 2 Baths, 1,309 sq ft
Year built: 1987
List Price: $1,100,000
Sold Price: $1,300,000 | 18% over asking and $993/sq. ft.
Multiple offers
Staging
These photos show the home after painting the interior and installing new lighting. The owners had recently remodeled the kitchen and bathrooms and installed new hardwood floors. The walls are lighter and heavy window coverings removed. Outside plants were removed or trimmed to provide more light.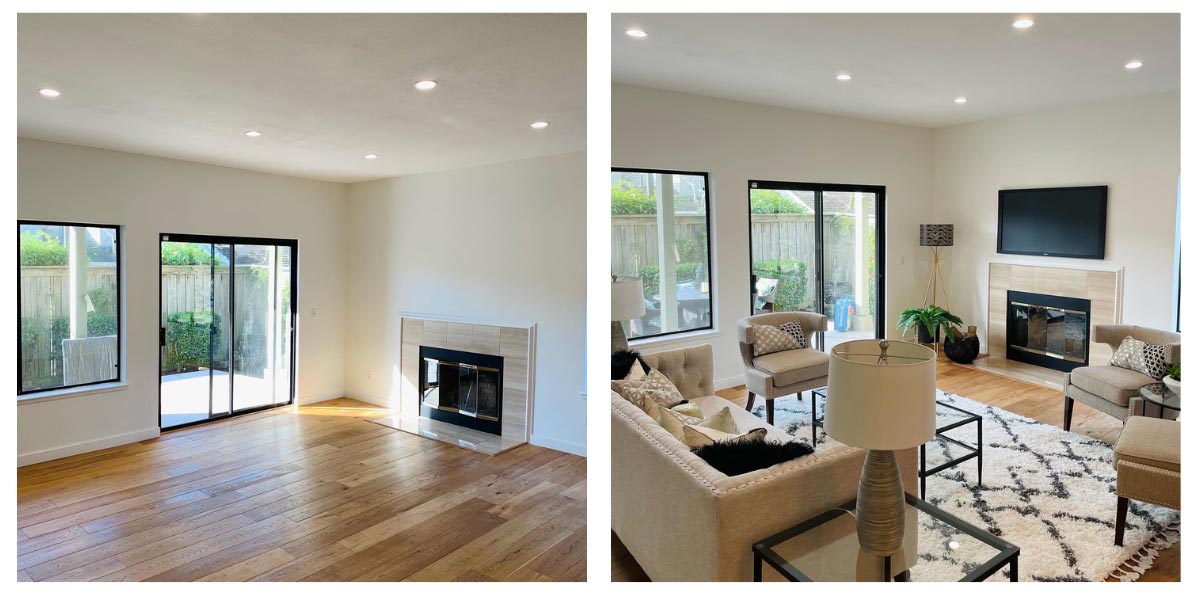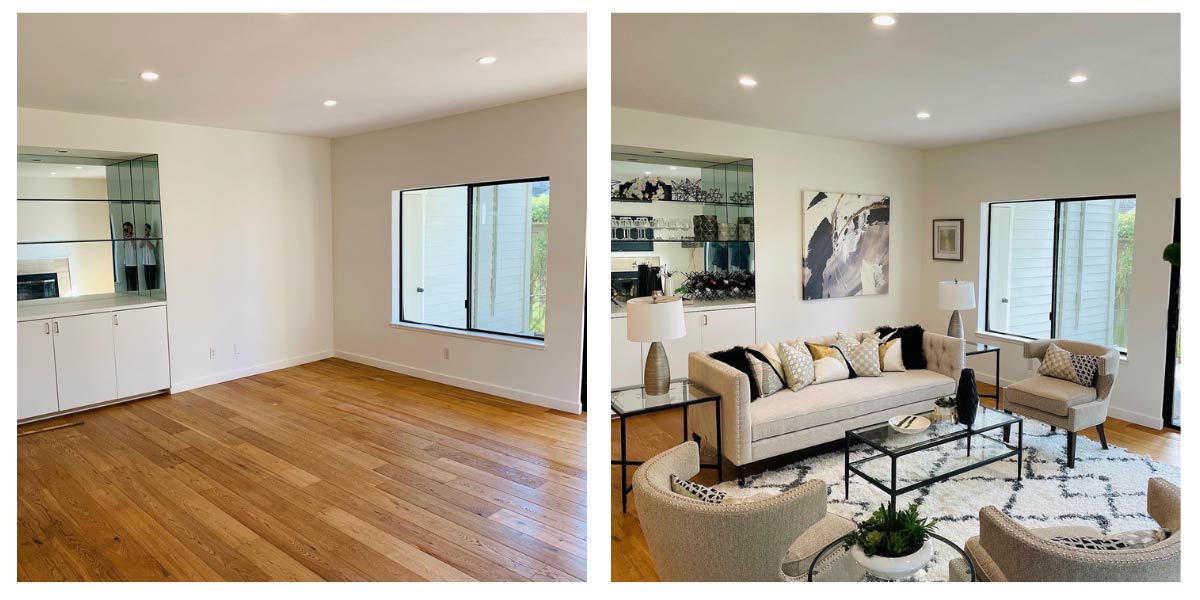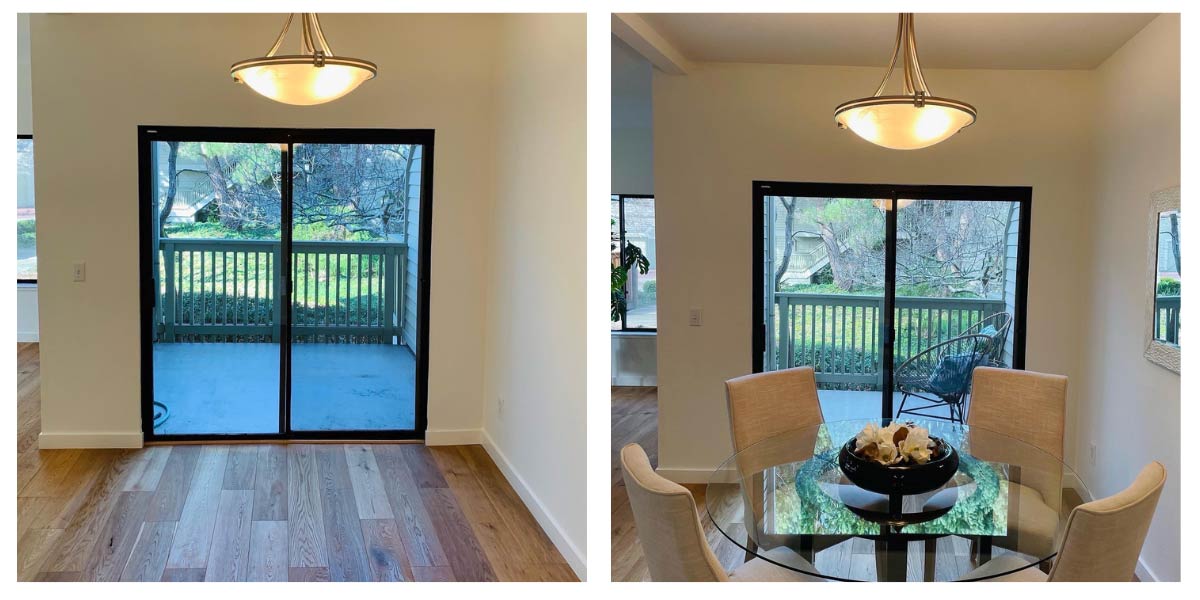 Presenting the Townhouse
Here is the home presented to buyers.
The Payoff
Transforming a home with painting and good staging helps make a good first impression – critical in presenting a home for sale. A recent survey from the National Association of Realtors Research Group shows that staging helps sell homes three-to thirty-times faster than non-staged competition. Staging can help increase the sales price by 20% on average.
Staging a home in Marin County can cost from $5,000 to $100,000, depending on the scope of improvements, the extent and quality of furnishings, and the size of the home. Our experience is that staging gives sellers a 2-to 5-fold return on investment, in addition to attracting more potential buyers.
Madeline Schaider can advise home sellers on how to make the BEST first impression on potential buyers. We have consistently helped our clients make important enhancements at the lowest cost to bring them the highest sale prices. See more about staging at livinginmarin.com.
Contact Madeline to discuss improvements to your home, whether you are planning to sell soon or in the future. It is not too soon to get started.