We Can Help You Lower Your Marin Property Taxes
From July 1 till November 1st, you can request a review of your property taxes and may be able to obtain a reduction in your next tax bill. The process is simple—a one page form—and the application is free.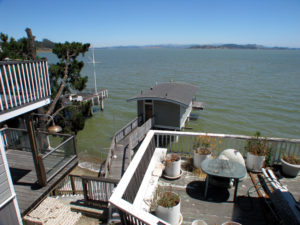 The first step is to obtain the form from the Marin County Tax Assessor at their web site. Then, you will need this information:
The Assessor Parcel Number for your home.
The present assessed value of your home.
The sale price of three homes in your neighborhood. These must have been sold close to January 1 of this year, but no later than March 31.
The estimated current value of your home.
Don't worry about finding this information. We can do it for you. Read on.
Completing your Assessment Review form is an easy job for us; we can provide all the information.
Just contact Madeline at www.livinginmarin.com and let her know your address. You will receive our opinion of the present assessed value of your home. Once you agree on this, we will send you a form ready for your signature.
How Property Tax Reassessment Works
The County Assessor reviews your application and determines a new value for your home. Since Marin real estate prices have decreased over the past few years, the assessed value for your property will most likely be lower and you'll see a decrease in your next tax bill. If the value of your home is higher than the original purchase price (plus any major improvements), Proposition 13 ensures that your taxes will not increase to the new, higher level.
The Assessor re-visits the value of your home each year and adjusts the assessed value up or down, depending on the real estate market. When the value returns to your original purchase price (plus the value of any new construction and a small annual inflation factor), the assessed value remains at this level, with only a yearly increase of 2% or less.
Contact Us Now
Your next tax bill arrives in the fall, and your first payment is due between November 1 and December 10. The second installment is due between February 1 and April 10. Contact us now so that you can apply for an adjustment well before your first installment is due.