This is not directly real estate-related but it addresses one of the benefits of living in Marin, good food. We appreciate good food and hope to guide you to restaurants that you may enjoy.
Uchiwa Ramen on B Street
This was my first visit to a new restaurant, Ichiwa Ramen, on B Street. between Second and Third. On the ground level of a new apartment building, the interior is elegant and understated.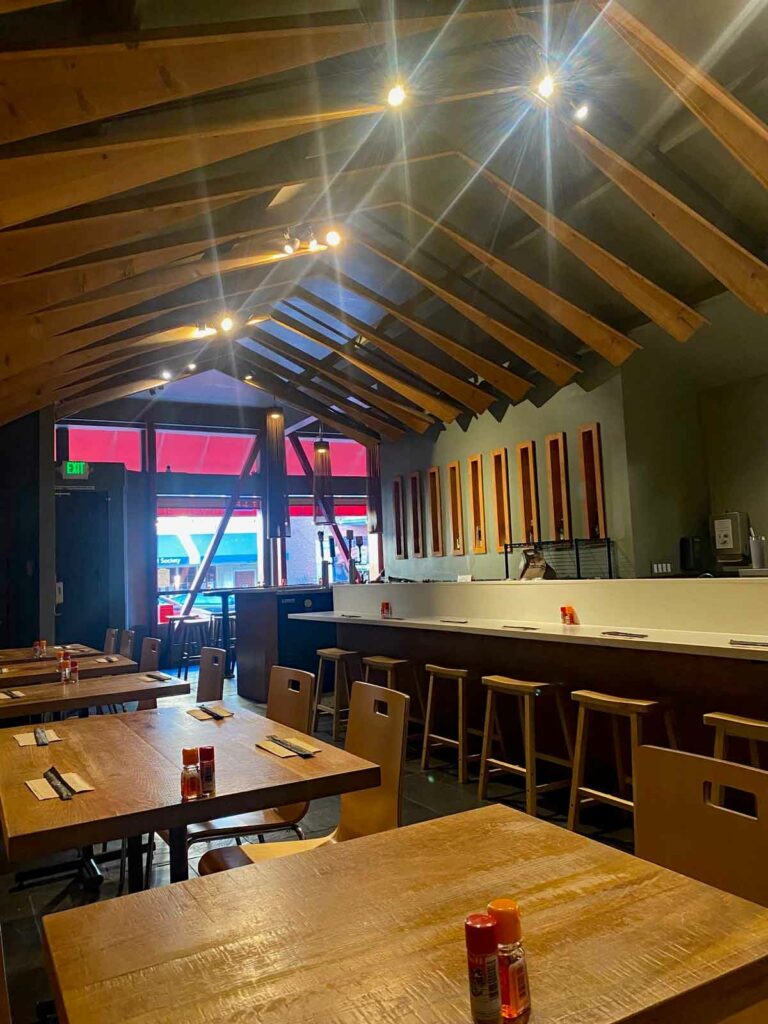 To start I ordered a mung bean salad that was lightly cooked but still crunchy. It was dressed in a pleasant salty dressing with a slight hot after taste.
My main course was Chicken Katsu with a curry sauce. The presentation was good, with a rich brown and crunchy chicken breast and three small containers of condiments: a refined curry sauce, a salad of sweet red peppers, a salad of shredded cabbage and carrots. Also on the plate was mound of perfectly cooked rice, which is not often found in restaurants, decorated with black sesame seeds. This dish was almost as good as the pork Tonkatsu that I used to order at steamy, local restaurant on Judah or Taraval Streets when I worked at UCSF. Next time, I would try this dish with the alternative Tonkatsu sauce.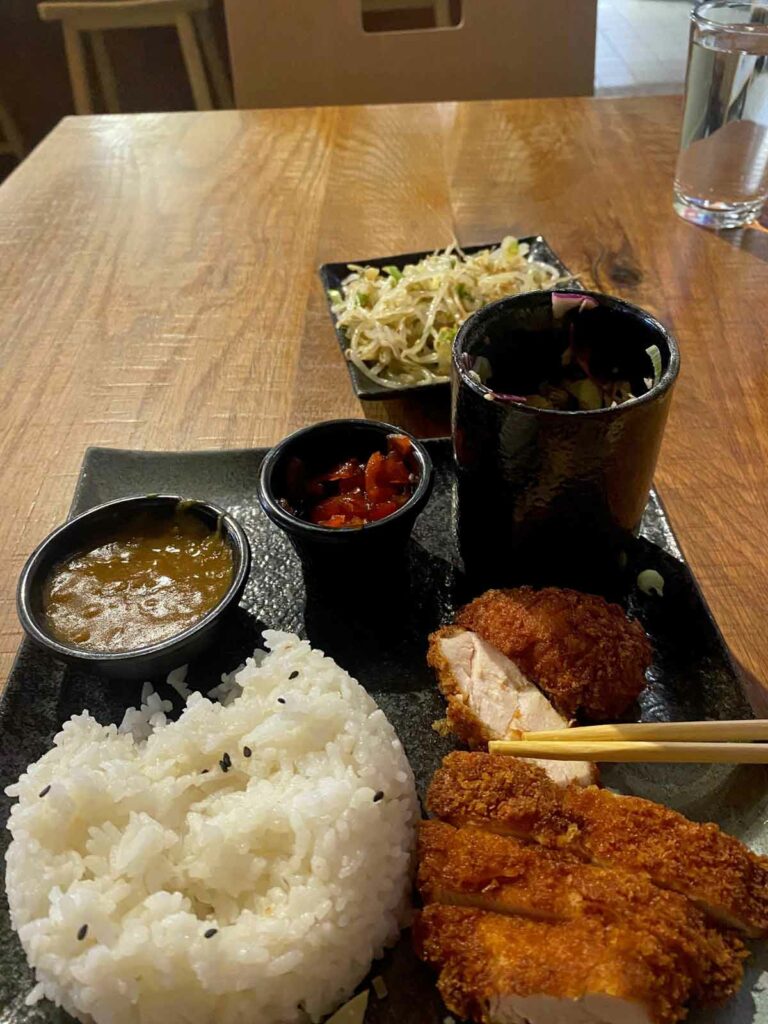 I ordered a large glass of a good French rose. It was dry and subtle like the food and it did not give me a headache, which can happen with some wines. Next time I will try the Asahi beer on draft. I recall that Asahi on draft is significantly better than the bottled version.
The food was satisfying without being overwhelming. For me, this is an indicator of good cooking. When the weather turns cold, I look forward to trying the ramen dishes at Uchiwa.
This restaurant is recommended for the thoughtful preparation and presentation of good food at a very reasonable price.
More Restaurant Experiences
We will add to this series of blogs by visiting and reporting on other new restaurants. I'll focus for now on San Rafael, as it seems there is much new there. If we have updates from repeat visits, they will appear in the original blog.
Alan Blumenthal is a full-time real estate salesperson, but was once a part-time sous chef for home dinner parties and cocktails parties — just for fun. He also has a food background as his father and grandfather were professional bakers in hometown New Jersey.