Want a break but don't have time for an extended trip?
We can recommend nine of our favorite local resorts that are just right for a short trip from Marin and San Francisco. These destinations, from Sausalito to Napa, are perfect for unwinding without the stress of planning a long vacation. Here are our recommendations, from near to far.
Inn Above Tide, Sausalito
30 El Portal, Sausalito, CA – 7 Miles from Central Marin
Tucked away on the waterfront in downtown Sausalito, this small hotel with 33 elegant rooms and suites, provides panoramic views of the bay and the San Francisco skyline. Some rooms have balconies and fireplaces. It is a few steps from the ferry terminal and fine dining in town. A delight in every way! Prices start at about $500 a night.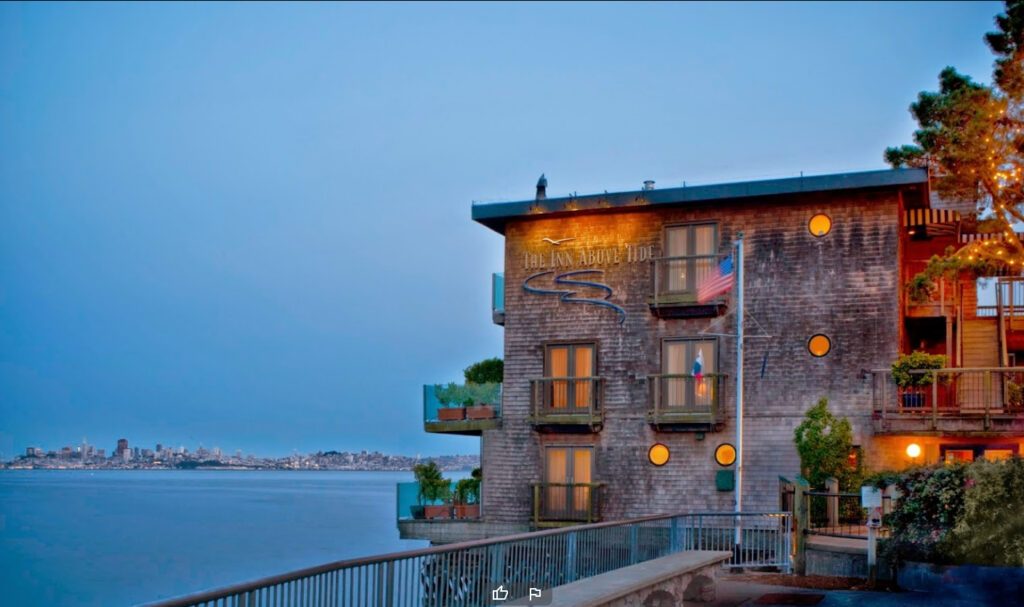 Features & Activities:
Minutes walk to the ferry terminal
Close by a variety of fine restaurants and shops
Buffet breakfast
Afternoon wine and cheese
Million dollar views
Cavallo Point Lodge, Sausalito
601 Murray Circle, Sausalito, CA – 9 Miles from Central Marin
Located just below the Golden Gate Bridge in Sausalito, Cavallo Point is a former military base in the Marin Headlands of the Golden Gate National Recreation Area. Cavallo Point has been repurposed for a luxurious resort with two different lodging areas (historic and contemporary), three restaurants (Farley and Sula) and a spa with massages and skincare treatments. Come here for an unforgettable vacation in one of Marin County's best locations. Prices start at about $600 a night.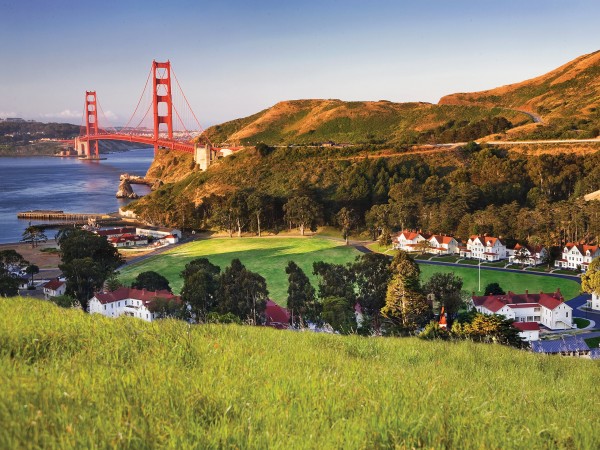 Features & Activities:
Morning yoga
Guided hikes through the Marin Headlands
Cooking classes
Watercolor classes
Personal fitness training
Fort Baker history tours
Kayak and stand-up paddle board training and expeditions
Three different restaurants, each with unique cuisines
Electric bicycles and loan cars
2,200 fine wine selection
MacArthur Place Hotel and Spa, Sonoma
29 E MacArthur St, Sonoma, CA – 30 Miles from Central Marin
MacArthur Place is known for its full-service spa which offers massages and natural treatments using ingredients grown in its own garden. Located near the downtown Sonoma Plaza (a 15-minute walk), this luxury resort allows you to enjoy award winning service right next to the charming restaurants and shops on the square. Prices start at about $1,000/night.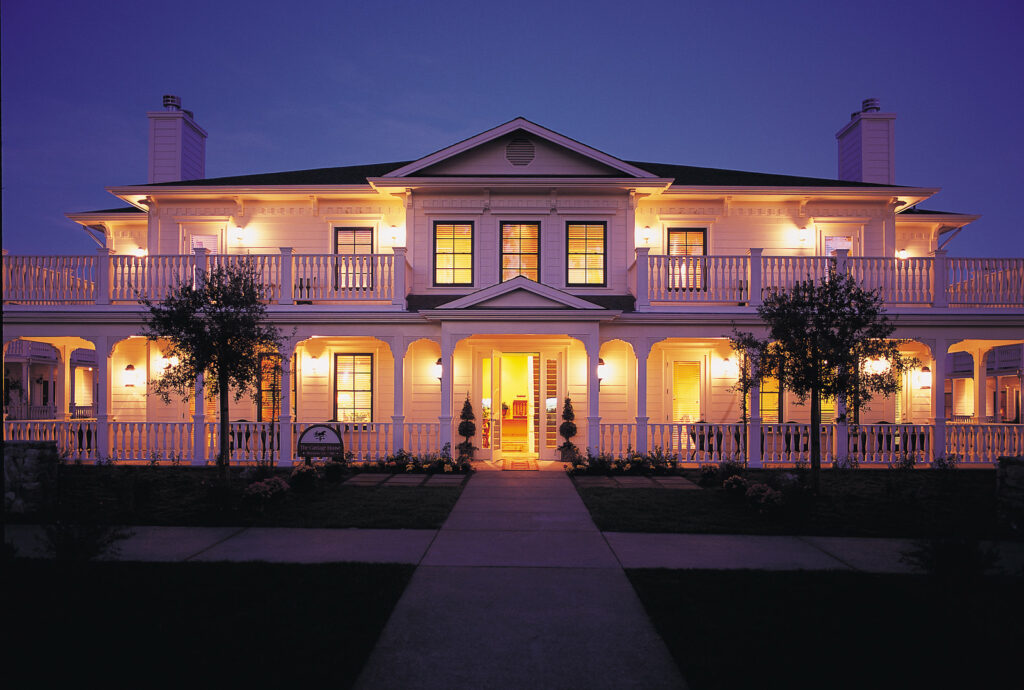 Features and Activities:
Sonoma Mission Inn and Spa, Sonoma
100 Boyes Blvd, Sonoma, CA – 34 Miles from Central Marin
The Sonoma Mission Inn & Spa offers fine accommodations in the heart of wine country. With four different room types (suites, guestrooms, legacy suites, and accessible rooms), the inn offers housing arrangements that fit every taste and budget. Located just 45 minutes from Central Marin, the resort boasts geothermal mineral pools, farm to table dining, and a neighboring Sonoma Golf Club, making it a great place for an easy vacation. Prices start at about $250 a night.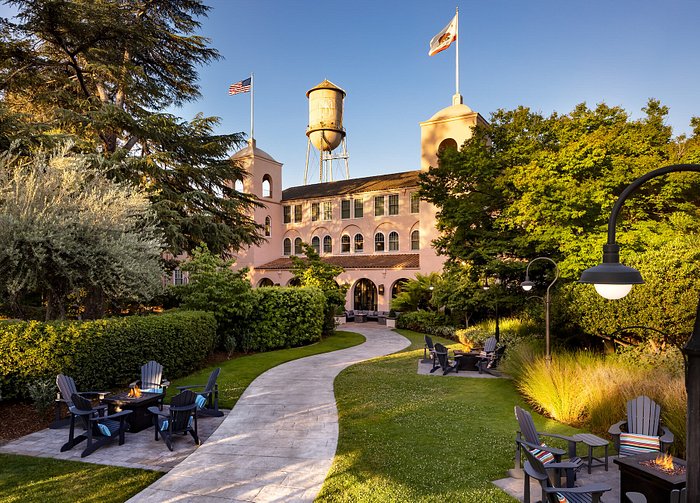 Features and Activities:
Full service spa offering massages, three outdoor mineral pools, one indoor pool, one indoor pool, and four hydro-pools (one indoor), aroma therapy, and a roman-style bathhouse with steam and sauna rooms.
Concierge service offering wine tours and guided hikes.
All-day Sante Restaurant, food truck, two bars, and a poolside cafe.
Pets welcome.
Gaige House, Glen Ellen
13540 Arnold Dr, Glen Ellen, CA – 36 Miles from Central Marin
The Gaige House in Glen Ellen offers an elegant blend of vintage and contemporary Asian style in its 23 rooms. If you want ultimate luxury, suites offer a hot tub, hammock, rock garden, and fireplace. The resort is less than two miles from the fascinating Jack London State Park and a five-minute walk to the Glen Ellen village, with several attractive dining options. Prices start at about $300 a night.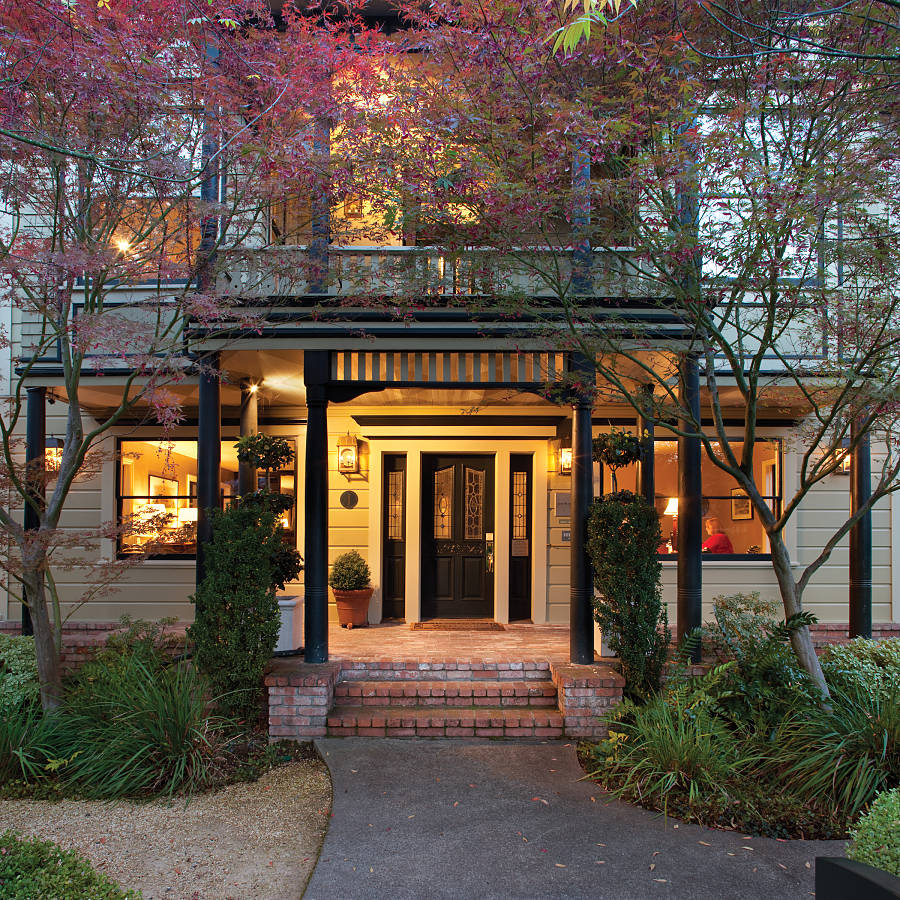 Features and Activities:
Signature wine and cheese trays every afternoon
breakfast for two, thoughtfully prepared in the on-site kitchen
Picturesque setting on Calabazas Creek
Meditation alcove
Outdoor pool
Large rooms with personal decks
Walking distance to charming downtown Glen Ellen with excellent restaurants.
Nearby wineries
Olea Hotel, Glen Ellen
5131 Warm Springs Road, Glen Ellen – 36 Miles from Central Marin
Located along the hillside of Sonoma Valley is Olea Hotel, an impeccably remodeled boutique hotel in Glen Ellen which provides unique wine tours. The Olea Hotel offers a relaxing and convenient place for guests to stay while enjoying the Glen Ellen village, a five-minute walk, and the Sonoma Valley area's many attractions. Prices start at about $300 a night.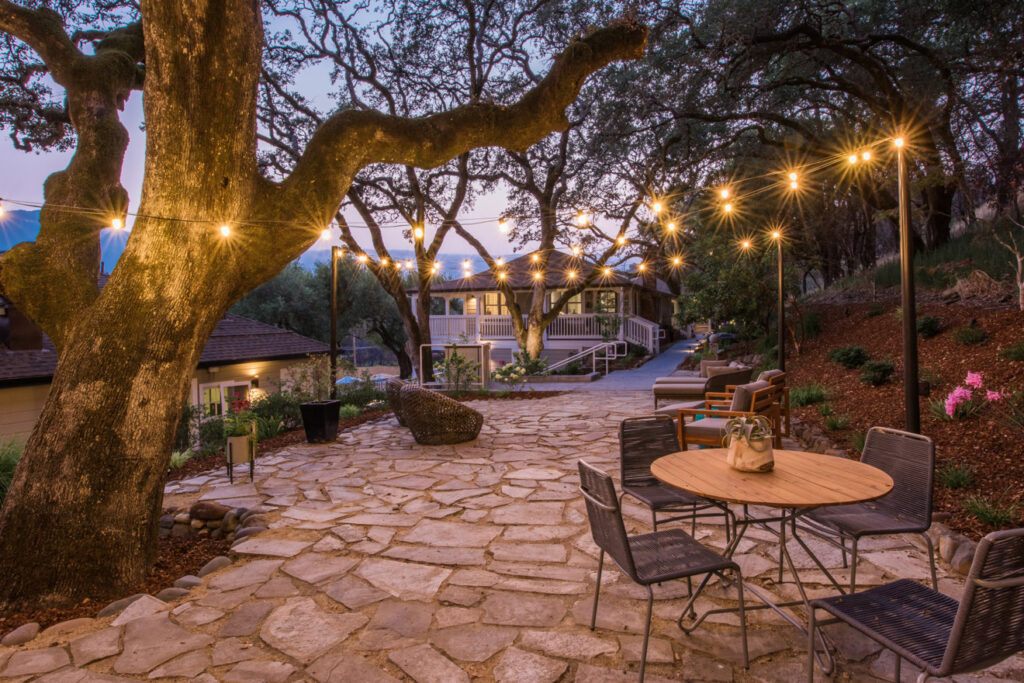 Features and Activities:
Kenwood Inn and Spa, Kenwood
10400 Sonoma Hwy, Kenwood, CA – 40 Miles from Central Marin
The Kenwood Inn is a boutique resort and spa equipped with everything you need for ultimate relaxation. This classic Mediterranean-style resort offers 29 rooms appointed with fireplaces, featherbeds, and Italian linens. Stay here for a one-of-a-kind, tranquil experience with close proximity to wineries and parks. Prices start at about $500 a night.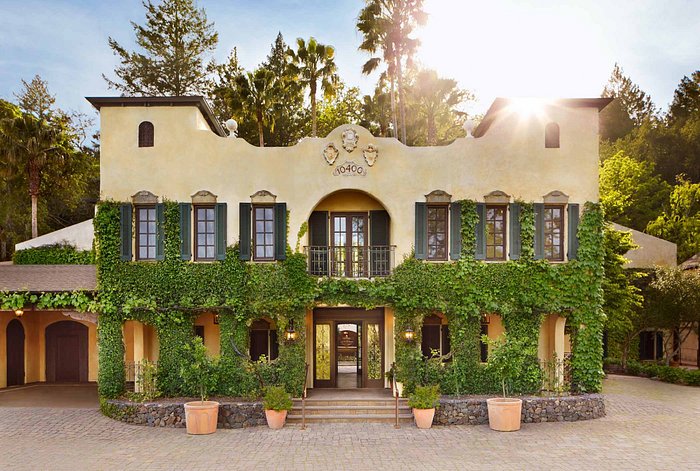 Features and Activities:
Full service spa which includes massages and facial treatments
Concierge service with guided hikes and wine tours
Pool and hot tub with a cabana area
Signature breakfast prepared by the in-house kitchen
Wine and cheese tastings
Close to the finest Sonoma County wineries
Farmhouse Inn, Forestville
7871 River Rd, Forestville, CA – 53 Miles from Central Marin
Located in the Russian River Valley of Sonoma County, the Farmhouse Inn is a farmhouse repurposed into a luxury resort. The inn offers two on-site dining options, the all-day Farmstand Restaurant and the six-course Farmhouse Restaurant which serves sophisticated, farm to table dinners. New at the inn is the Wellness Barn and spa, offering massages, body wraps, skin treatments, and guided meditations. Prices start at about $600 a night.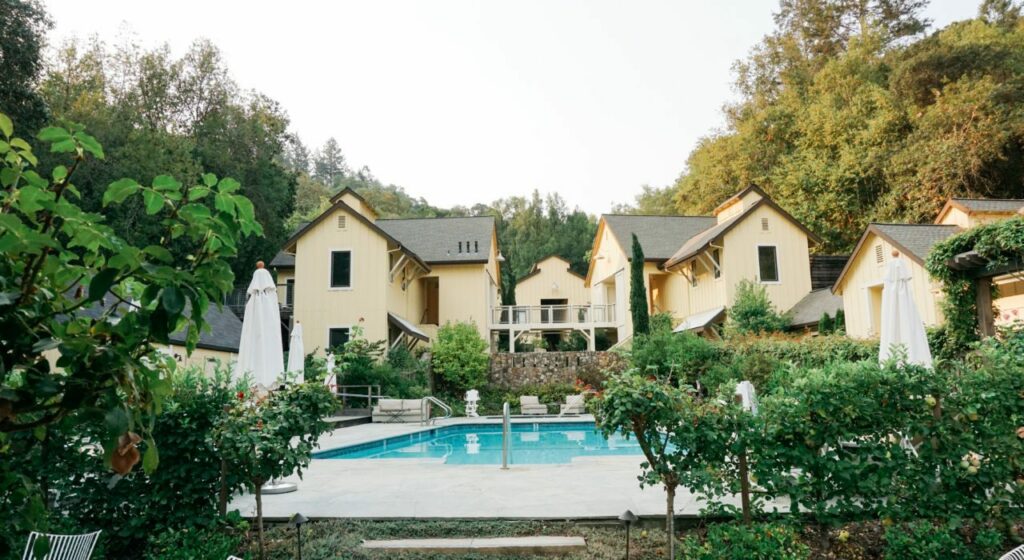 Features and activities:
Full concierge service offering local curated activities like hiking, biking, yoga, or zip lining
Wine tasting service with 37 different winery options
Full service spa with massages, skin treatments, full body wraps, and guided meditations
Awarded farm to table food
Auberge de Soleil, Napa
180 Rutherford Hill Rd, Rutherford, CA – 77 Miles from Central Marin
Showcasing breathtaking Napa Valley scenery and luxury, Auberge du Soleil is nestled within a terraced, sun-kissed hillside, amid 33 acres of olive and oak trees. Rooms, terraces, and balconies offer magnificent views across the Napa Valley. The hotel's 50 contemporary guestrooms, starting at 520 sq. ft. and "mansions," providing 1,800 sq. ft, blend relaxed sophistication with understated elegance, earning a long-standing reputation as the wine country's luxury hotel. Prices start at about $1,700 per night.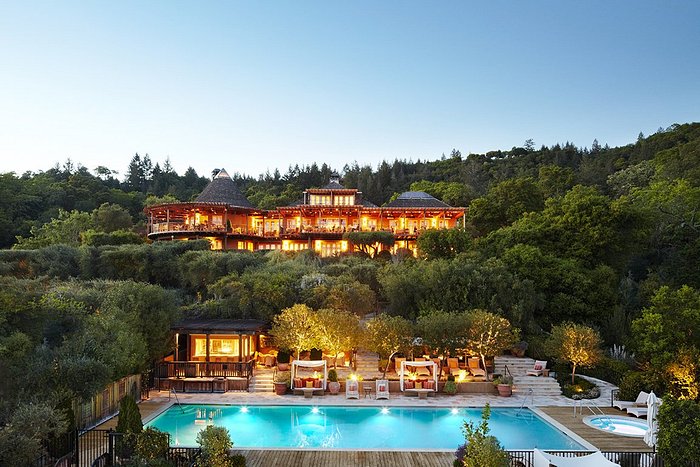 Features and Activities:
Wine tasting
Restaurant, with 14 consecutive Michelin Star awards, provides an a la carte breakfast menu and two to six course lunch and dinner services
Tennis courts
Spa offering massage therapy and facials
Concierge service including guided hikes, bike rides, and winery tours
Walks through Auberge de Soleil's sculpture garden.
Note that daily rates for all hotels will very depending on season.