OverviewK-8 By TownHigh SchoolsPrivate Schools
Excellent Marin Schools Attract Home Buyers
The outstanding public schools in Marin continue to attract home buyers who are willing to pay 25-50% more for houses with outstanding and distinguished schools. The strength of Marin schools remains a strong motivating factor for young home buyers in Marin.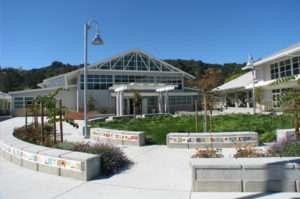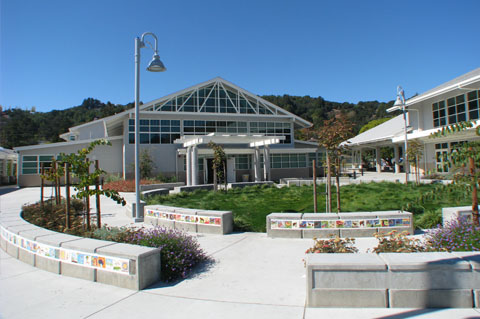 School Ratings
School are rated based on test scores, attendance, improvements in performance, and suspension rates. The California Department of Education reports this information for each school on the California School Dashboard. Dashboard updates have been suspended for 2020 because of the COVID 19 Pandemic, but the reports for previous years are informative.
Choice of a school often includes subjective criteria and depends on the goals and expectations of parents as well as curriculum, educational philosophy, teaching staff, community involvement, and more. Niche.com consolidates many sources of information into ratings for schools. Once you learn more about specific schools, it is useful to visit, to talk to the educators, and observe the facilities and classes.
Distinguished Marin Schools
Each year, the California Department of Education selects the highest achieving public schools in the state as Distinguished Schools. Here are the Marin schools on the list over the last 14 years (2007-2020).
Distinguished Elementary and Middle Schools
Fairfax/San Anselmo
Wade Thomas Elementary
White Hill Middle
Kentfield
Anthony G. Bacich Elementary
Adaline E. Kent Middle
Larkspur-
Corte Madera
Henry C. Hall Middle
Mill Valley
Old Mill Elementary
Novato
Lu Sutton Elementary
Rancho Elementary
San Ramon Elementary
Sinaloa Middle
Ross
Ross Elementary
San Rafael
(Miller Creek Elementary
School District)
Lucas Valley Elementary
Miller Creek Middle
San Rafael
(San Rafael District)
Sun Valley Elementary
Sausalito
Willow Creek Academy
Bayside Elementary
Tiburon
Bel Aire Elementary
Reed Elementary
Del Mar Middle
West Marin
Inverness Elementary
Distinguished High Schools
Sir Francis Drake High
Tamalpais High
Tamiscal High *
Tomales High
Redwood High
* Independent study/ alternative education
Continuation High Schools
San Andreas High School, part of the Tamalpais School District, was recognized as Model Continuation High School for 2021. The school serves 85-90 students. "These schools are recognized for creating innovative programs that focus on academics and social and emotional learning and helping students who have faced many challenges, including chronic absenteeism and truancy, get back on the path to realizing their full academic potential." See our High Schools page for the independent study/alternative education (Continuation) High Schools in Marin.
Marin Charter Schools
Marin has two established and successful charter schools in Novato and Sausalito:
Novato Charter School, K-8, is located in Hamilton Field, Novato. "Through a curriculum based on the Core Principles of Public Waldorf education our teachers nurture the imagination in the early years, building a foundation for abstract thinking, gradually and appropriately challenging the intellect through out the grades." Their program includes nature-based education. See more on their Youtube channel. The school held its first classes in 1996.
Phoenix Academy in San Rafael "provides a safe educational environment where chemically dependent students can develop a drug and alcohol-free lifestyle, make significant academic progress, identify and address emotional issues, and make sound career and vocational decisions in a highly structured and closely supervised setting."
Phoenix Academy, 7-12, in San Rafael, A "flexible learning model supports learning both on and off campus to create opportunities that may not exist in traditional schools."
Ross Valley Charter, K-5, in Fairfax, has a curriculum that "relies heavily on project- and problem-based learning. With two grade levels in one classroom, teachers focus on individual learning progress, customizing instruction and guidance to accommodate students' needs."
Willow Creek Academy, K-8, in Sausalito, "provides a rigorous, inquiry driven, project oriented learning environment that encourages differentiation of instruction as much as possible. The core curriculum emphasizes educational experiences that prepare students to meet or exceed state curriculum standards." As one of two schools in the Sausalito Marin City School District, the Willow Creek Academy will soon merge with thE ma
Get a FREE School Report from Madeline
As top Marin County Real Estate agents, we can tell you things about the schools that no report generated by a computer or test score will ever reveal. Remember, we consult with people moving to Marin County and those living in Marin on a daily basis. It's our job to know, and our job to tell you.
Contact us for first-hand experience of Marin schools. We'll get back to you immediately.