Ice Cream Expert Ranks the Top Six Ice Cream Spots in the North Bay
Whether you prefer old-fashioned floats, an ice cream sandwich, or a scoop of your favorite flavor, our local ice cream expert Gary Appleman has you covered. Gary, a friend of Madeline Schaider Real Estate, is an ice cream aficionado. He and his wife, Sandra Figone, travel the state looking for the best ice cream in California. After years of tasting, he has given us his official ice cream power rankings!
#6 Silbermans Ice Cream
196 Northgate One, San Rafael CA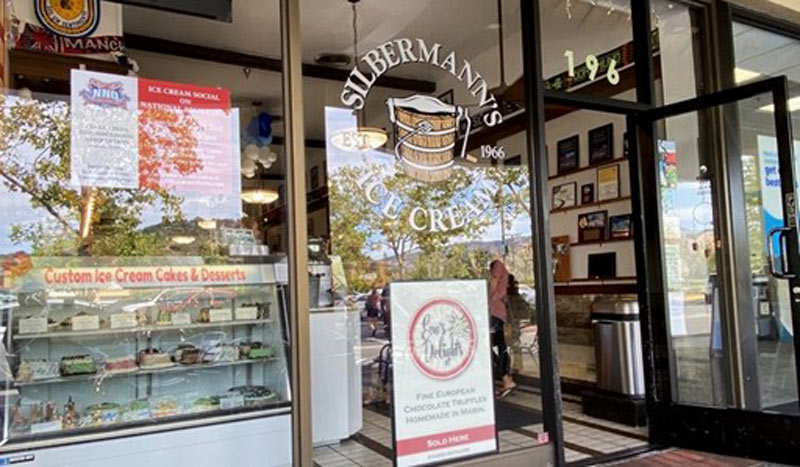 This legendary spot in Terra Linda has been in business since 1966. They make fresh ice cream daily using pure bourbon vanilla imported from Madagascar, top-quality chocolates, and nuts from local farms. Try their chocolate chip for a delicious experience like no other!
#5 Two Dog Night Creamery
6760 McKinley Ave #110, Sebastopol, CA
The Two Dog Night Creamery in Sebastopol is known for its handmade cones and delicious ice cream. Their unique method of storing the ice cream overnight in liquid nitrogen replaces the oxygen, leaving a smooth consistency and delicious flavor. Truly one of a kind!
#4 Screaming Mimi's
6902 Sebastopol Ave, Sebastopol, CA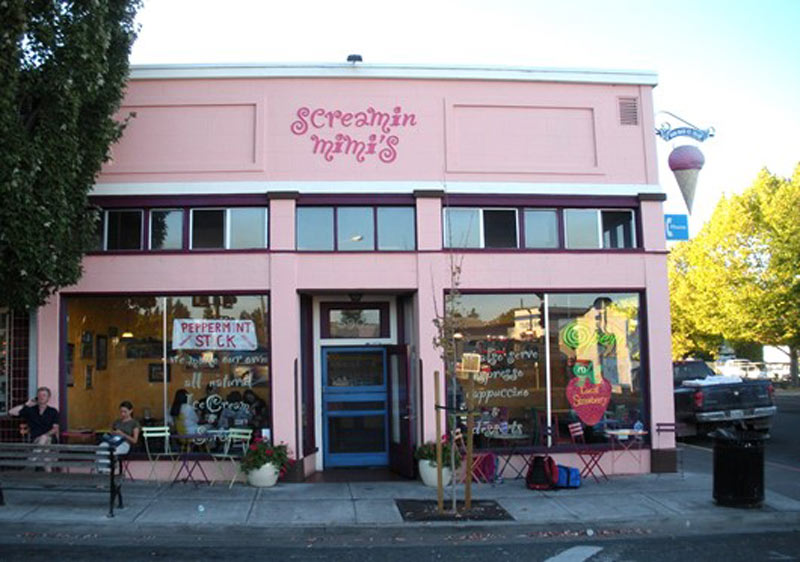 In the mood for an ice cream sundae? Screaming Mimi's has you covered. This local creamery has a mouth-watering selection of specialty items all made with unique topping combinations and local ingredients. Our ice cream expert Gary says, "If you're a fan of sundaes, Screaming Mimi's is the place to go to, they make the best in the area."
#3 Scoop
63 Broadway, Fairfax CA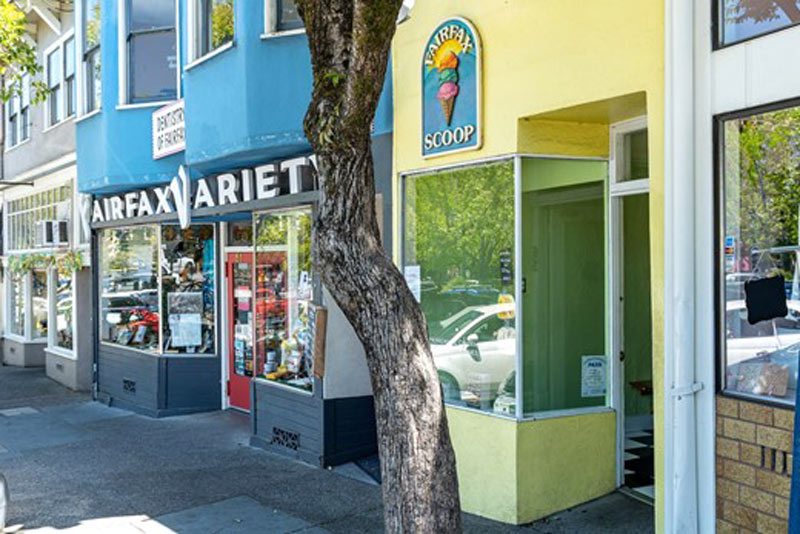 This quaint nook in Fairfax dishes up a large assortment of organic ice cream in seasonal flavors, served in homemade waffle cones and bowls. Scoop is famous among Marin County locals, so if you visit during a hot summer day the odds are you will be greeted by a line out the door. Don't be discouraged, the longer the wait the bigger reward, and this ice cream is quite the reward.
#2 Sweet Scoops Homemade Ice Cream
408 1st Street E, Sonoma CA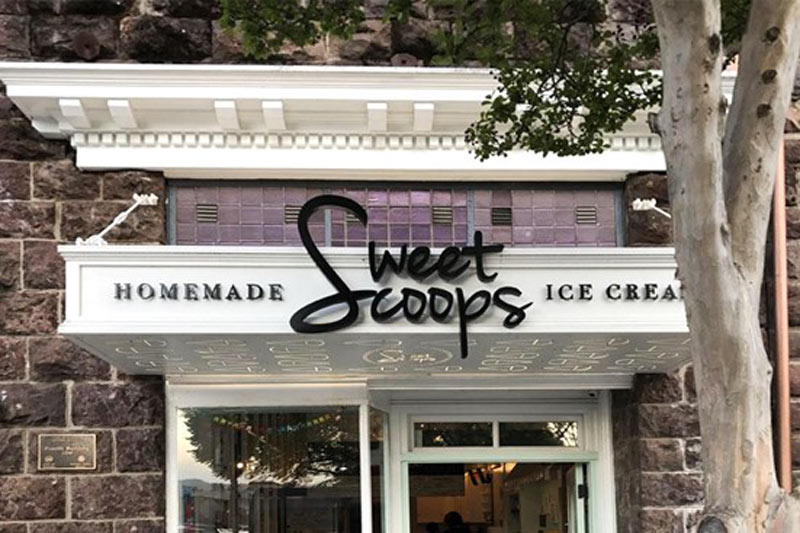 Our expert loves a good chocolate ice cream, and according to Gary, Sweet Scoop's "Whole Lotta Chocolata" is the best chocolate ice cream he has ever had. But it's not just the chocolate that is exceptional, try any flavor here and you'll be blown away. Located on the town square in Sonoma, this ice cream shop is the runner-up on our list. Get your scoop and relax at the historic Sonoma or window shop around the square.
#1 Noble Folk Ice Cream and Pie Bar
116 Matheson Street, Healdsburg CA and 539 4th Street, Santa Rosa CA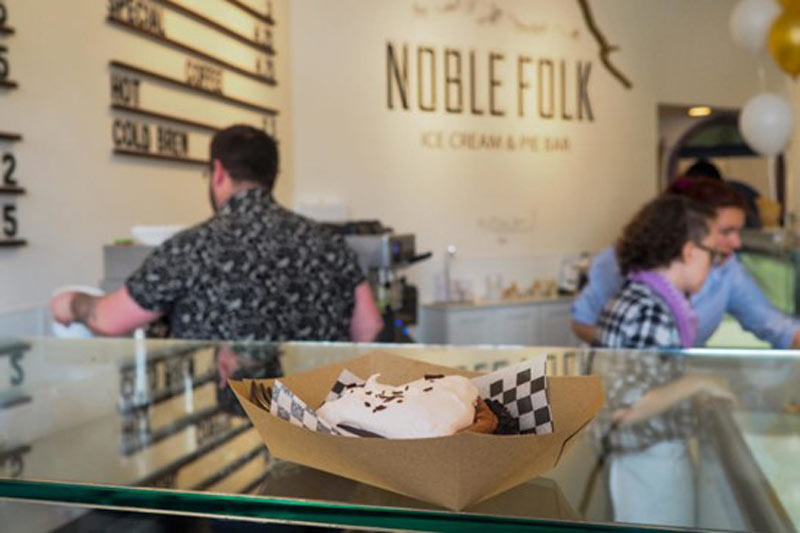 For the number 1 choice, Gary picked Noble Folk Ice Cream in Healdsburg and Santa Rosa, ice cream shops known for their creamy flavors and delicious pastries. You can't go wrong with either of these ice cream parlors. Our expert states simply, "It's simply the best ice cream there is, if you want the best of the best, go to Noble Folk." Their pies, cupcakes, macaroons, also receive rave reviews.
Bonus: Best Soft Serve!
Palace Market, Point Reyes Station: If you want the best soft serve ice cream, go to Palace Market in Point Reyes Station. They use water buffalo cream to make their signature flavors.
Parkside Cafe, Stinson Beach: If you want the best setting in the Bay Area to eat this Point Reyes soft ice cream, go to the Parkside Cafe in Stinson Beach and order soft serve by the seashore.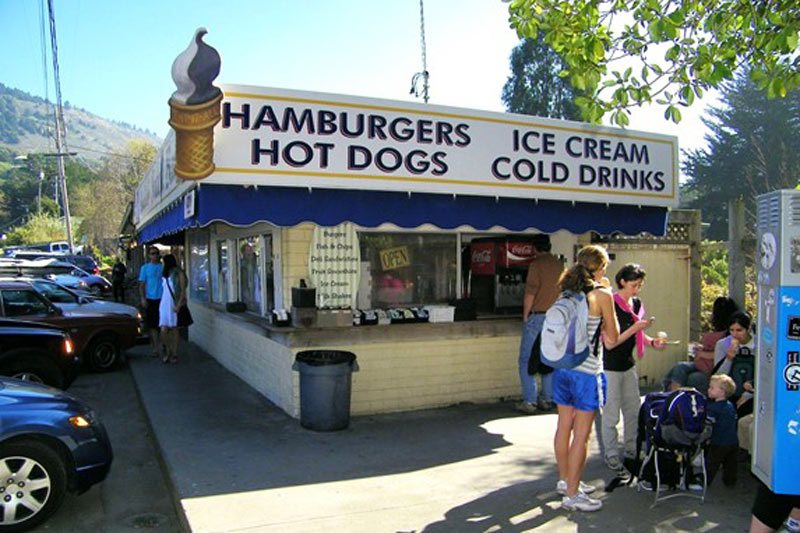 Double Bonus: Just for FUN
If you have been craving ice cream that looks like fried chicken, check out Life Raft Treats' "Not Fried Chicken" vanilla ice cream. We recently had this shipped to our door from Charleston, SC, and we were shocked by how realistic it looks! It has a crunchy cornflake surface with a chocolate bone.