Insuring Your Marin Home
One of our neighbors had a garage fire recently that left their house unlivable. This made us think about ho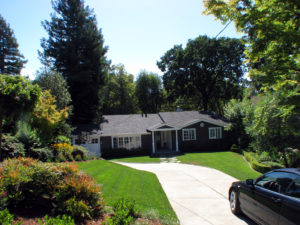 me insurance. What kind of insurance should you have? How do you know if you have enough insurance? Here are a few considerations when planning your home insurance:
Find a good insurance agent/broker who is willing to talk to you and explain your options. Some may even charge a fee for this consultation–it's worth the investment.
Buy full replacement value of your structure. Take photos of every room and put them in a safe place outside of your home. We put our photos on a CD and stored them in a bank safe deposit box.
Insure your personal possessions. Do you want full replacement cost or a fixed value? Again, take photos.
Buy a Special Form policy. It is more expensive than basic coverage, but worth it.
Do you want coverage for temporary living if your house is damaged? It's a good idea. In the case of fire and smoke damage, you could be out of your house for a year or more.
Make sure you have plenty of liability coverage for personal injuries that may happen on your property.
If you live in a condo or townhouse and your homeowner's association (HOA) covers fire insurance, make sure you have an HO6 policy (not an HO3) to cover improvements to your home and personal property. The HO6 takes over where your HOA policy leaves off. Make sure your insurance agent has read your HOA policy and your CC&Rs before writing your policy.
Buying Earthquake Insurance is debatable as there are so may limits and exclusions to coverage. Please speak with your insurance agent to make a sound decision.
Flood Insurance
Flood insurance is usually required by your mortgage lender if you live in a Flood Hazard Zone. If you don't have a mortgage and you live in a Flood Hazard Zone, it is still a good idea to purchase this insurance. FEMA determines the zones and publishes zone maps. It s easy for us to look up the flood zone for your property.
We can also fill you in on the latest aspects of flood insurance; for example, a reduced cost, Preferred Risk Policy. Just contact us at info@livinginmarin.com.