Your next house in Marin County will probably be a single-family home. Single family homes (SFH) are larger and more expensive than most of the alternatives, but the most popular and available. This blog explains your options for different home types you can buy.
Marin Single Family Homes
About 75% of Marin home sales in 2016 were SFHs. The median price was $1,200,000 for an average of 3 bedrooms and 2.75 baths with about 2,260 square feet of living space. Some towns, like Belvedere and Ross, only have single family homes.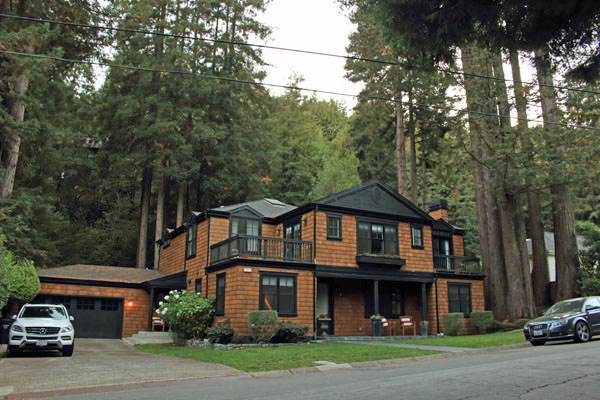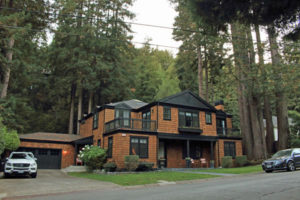 SFHs can be stand-alone or attached buildings, sharing common walls. Ownership includes the building and all services (like sewer and electrical lines) plus the lot under and around the house.
Some neighborhoods of SFHs may have a homeowner's association and small monthly or annual fees. These fees typically pay for shared landscaping, community recreational facilities, or maintenance of waterways.
Marin Townhouses, Condos and Co-Ops
About 25% of the homes sold in Marin in 2016 were condos, co-ops, and townhouses. The median sale price was $595,000 for an average of 2 bedrooms and 2 baths in about 1,300 square feet.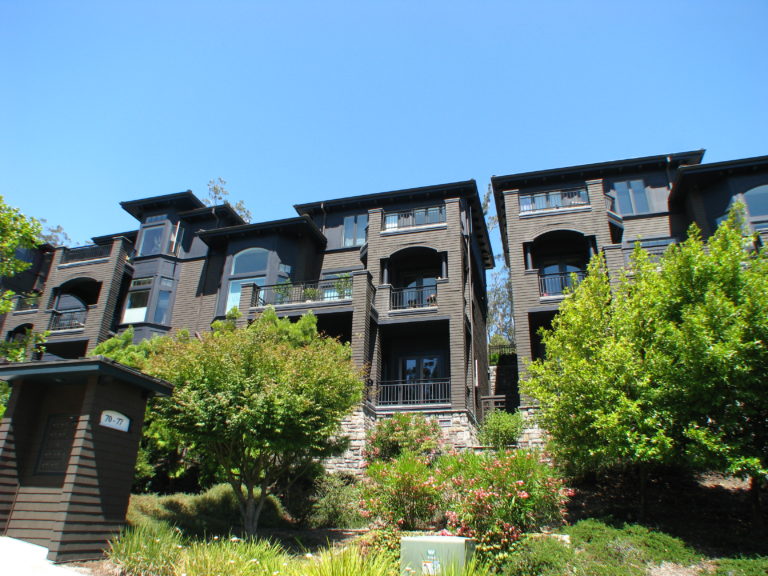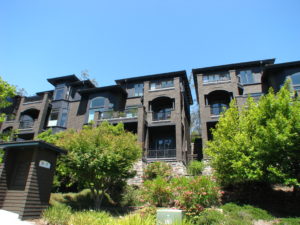 Condos, co-ops, and townhouses are usually clustered in larger buildings with shared walls. They may also have shared parking. In Marin, these living arrangements have a significant amount of community land (called common area) to compensate for the higher housing density. Some may have recreational facilities like a pool and tennis courts.
Most condos and co-ops are on one level, but may be in a multiple story building. Most townhouses are two-story.
Townhouses
Townhouses in Marin are usually attached, two story homes with garages or attached carports. The important distinction for a townhouse is that the owner owns the building and the land under and around the building.
Townhouse owners are part of a homeowner's association and pay monthly fees that include at least building insurance, common area landscaping, and property management. Depending on what has been recorded in the homeowner's association governing documents (knows as the CC&Rs, or Covenants, Codes, and Restrictions), fees may stop at the essentials or include much more: roofing, painting, siding, and so on.
If you are buying a townhouse, be sure to find out:
Do you own the exterior of the townhouse and the land?
What is included in your monthly fee?
Are there also condos in the community? If so, are you buying a condominium or a townhouse.
Confusion about Townhouses
Townhouse. This term does not have legal definition. What looks like a townhouse may be a condo. You may want to clarify this.
PUDs. Sometimes townhouses are called PUDs or Planned Unit Developments. However, Planned Unit Development can refer to condos, townhouses, or single-family home communities that were approved and built as a planned community.
Residence lots. Some community developers call townhouses residents lots because you own the lot.
Condominiums
Condos in Marin are usually two or three bedrooms, single level homes. They are attached and may look like row houses or apartments.
When you buy a condo, you own exclusively only the air space in the rooms and perhaps a balcony, deck, carport, or garage. You own the building and the land jointly with the other condo owners. For example, if your community has 50 condos, you own 1/50th of the physical buildings and land, but no specific portion that you can hang a tag on.
Monthly fees for condos include building insurance, common area landscaping, property management, and exterior building maintenance. The details of what is covered in your fees can vary greatly for your homeowner's association. You may want to find out.
Co-ops
There are very few co-ops in Marin, compared to 75% of the apartments in New York City which are co-ops. Co-ops (short for Cooperative Corporation) in Marin look like condos, but legal ownership is different. A co-op owner purchases a share in a nonprofit corporation that owns the property. This gives the owner the exclusive right to occupy an individual unit, but not the ownership of the unit.
We know of a few co-ops in Marin: The San Rafael Manor on Los Gamos Road in Terra Linda and Villa Entrada (55 and older housing) in southern Novato. There may be others.
Monthly fees for co-ops are usually higher than condos, but provide low-effort living. They include property taxes plus all the usual: building maintenance, common area maintenance, trash collection, property management, and insurance. The fees may also include water, PG&E, and some interior maintenance.
What Matters to Marin Home Buyers
Most home buyers in Marin love to have a single-family home on a private lot. Some like the convenience of passing the upkeep of a condo or townhouse on to a homeowner's association. Here are some financial considerations.
SFH: Keeping up a single-family home is expensive. There is painting, rain gutters, landscaping, driveway, and much more. You may choose not to do these improvements or repairs while you are living there. However, you pay now or later. When you sell your house, deferred maintenance can increase your cost of sale or decrease your profit.
We provide our home buyers and sellers with free, professional evaluation of significant maintenance costs for your SFH.
Condos, etc: You can easily pay $500 per month in Marin in monthly homeowner's fees. $6,000 a year is not much different than maintenance of a SFH, if you factor in the convenience of not having to do it yourself. However, it is important to know if a homeowner's association is prepared to do the required maintenance. Have they properly budgeted for maintenance costs? Evaluating the budget can confusing be as expenses are always balancing cash flow. Madeline Schaider can help you assess the finances of a homeowner's association.
Condo versus Townhouse: This is a personal preference. Legally and financially, there is little difference. Many homeowners don't know or care about which they own. Find the home that fits your lifestyle.